Hey kids, here's a mini-review to tide things over until I can sink my teeth into the work in progress...

Viva junk shops!!! Record collectors of note (including our own beloved Dr. D) will tell you that you never know what you'll find in the trenches and the stacks, fingers brown & musty, knees throbbing from squatting for hours, thirst burning, etc...then you spot it out of the corner of your eye...HOLY****! And you never knew it existed till that moment....Such was the case of my find a few weeks ago of an LP (an LP!!!) by one of my character-voice idols, someone with an ability I'd give my left you-know-what to have a tenth of! In another of those wonderful style juxtapositions reminiscient of "Golden Throats", it's "Paul Frees and the Poster People"!!!!

These reviews are written and posted to rec.music.dementia as a service to those who do not have the reviewed recordings, as a means to acquaint those readers with the recorded material and the artists. Any quoted lyrics are included solely for enhancement, copyrights remain with the original owners, I make no claims. I am not affiliated with The Dr. Demento Show, On The Radio Productions, etc. (except like, I was in the, like, Funny Five or something...uh huh huh huh)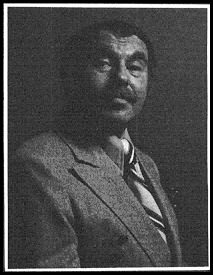 "Paul Frees and the Poster People"
MGM Records SE 4735 (~1970)
Side 1:
Mama Told Me Not To Come - The voice of W.C. Fields
Raindrops Keep Fallin' On My Head - The voice of Humphrey Bogart
Let It Be - The voice of Warner Oland in the character of Charlie Chan
The Look of Love - The voice of Boris Karloff
Sugar Sugar - The voice of Sidney Greenstreet
Side 2:
Hey Jude - The voice of Peter Lorre
By The Time I Get To Phoenix - The voice of Clark Gable
Games People Play - The voice of Bela Lugosi
Up Up and Away - The voice of Ed Wynn
Everything Is Beautiful - All of the voices
You know the late Paul Frees. Even if you don't know his name, you know Boris Badenov from "The Bullwinkle Show", Professor Ludwig von Drake from "The Wonderful World of Disney", the Pillsbury Doughboy from way back (he's now done by the little guy in the Cheer ads), any number of the pirates at Disney's "Pirates of the Caribbean", and especially if you're slanted towards dementia, the hilarious Peter Lorre impersonation in Spike Jones' classic "My Old Flame". Frees was one of the busiest radio and TV voice actors in history, creating zany characters and impersonating many top stars. Round about 1970 he went in with pop producer Artie Butler (of Kama Sutra productions) and a full complement of musicians and background singers, and they created this wonderful spotlight on Frees' talents.

All of the selections on the album somewhat resemble their original counterparts musically, with just a bit of streamlining for the "adult folk". Notable is his rendition of Karloff doing "The Look of Love" in his spooky but smooth style, he even sings some of it (scary thought in itself eh?)...Perhaps "Hey Jude" will be nostalgic to Demented listeners, as he pretty much does the Lorre character as he did in "My Old Flame", with plenty of rambling on at the end about this & that as he did about "Manny, Moe, Jack..."

"...Phoenix" is delivered in a straightforward Gable style, almost narrative. "Up Up and Away" is a lot of fun, lots of Ed Wynn "Hoo Hoo"'s and various other ramblings, very uncanny and even better than various Wynn-like characters I've heard on Saturday mornings...

Butler's production is pretty good, yet still worthy of "Golden Throats" status. While not hilariously "demented" in the sense, it's a great look at what might happen if yesterday's heroes took on interpreting "today's" popular songs. Frees doing Warner Oland's Charlie Chan intoning &quotDere wiww BE an ahnsah, Retta Be!!!" is but one great example of this.

So if you're making the rounds of the garage sales and junk shops, keep those eyes peeled, you never know what some time, some patience, and 84 cents will get you! I feel fortunate to have found this album I never even knew existed, "Paul Frees and the Poster People".

© 1996 Chris Mezzolesta [<!A HREF="mailto:cmezzo@usa.pipeline.com">mezzolesta@mindspring.com] / Email for permission before reposting, all reposts must be intact and include copyright notice and name of original author.
---
Back to the list of demented record reviews